THE OLIVE BRANCH BATH BOMB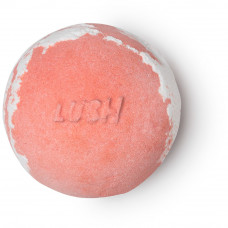 Slink into the citrus-clad cocktail of bergamot, lemon, and Sicilian red mandarin, and allow your mind to be transported to a majestic mediterranean landscape of turquoise shores fringed by white sands. A trio of zesty oils brighten and revive the skin, while a reassuring aroma of orange flower absolute creates a subtle, yet sophisticated scent that awakens the mind and stirs the spirit. Fair Trade olive oil is released from the bath bomb as it ripples through the water, hydrating the skin.



List of ingredients:
Sodium Bicarbonate, Citric Acid, Bergamot Oil, Lemon Oil, Orange Flower Absolute, Sicilian Mandarin Oil, Fair Trade Olive Oil, Water (Aqua), Cream of Tartar, Titanium Dioxide, Dipropylene Glycol, Butylphenyl Methylpropional, *Linalool, Colour 14700, Colour 45350
Product Details
How to Store:
Store in a dry, cool place.
How to Use:
Fill your tub with warm water, drop in the bath bomb and lie back to enjoy its lovely color and gorgeous fragrance.
Related Products
Tags: Bath Bomb
© Lush Kuwait 2020